The following is a summary of the important rules of indices: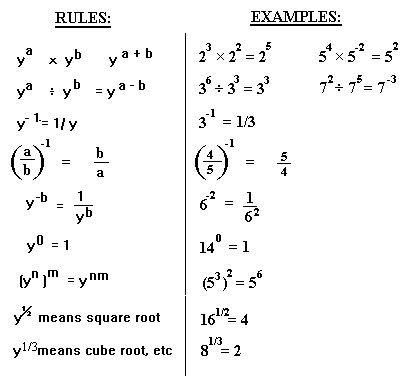 Exponential functions
are known as exponential functions.
The graphs of all such exponential functions pass through (0, 1).
The function of y = e(to the power x) is known as the exponential function. The inverse of this function is y = loge x = ln x .